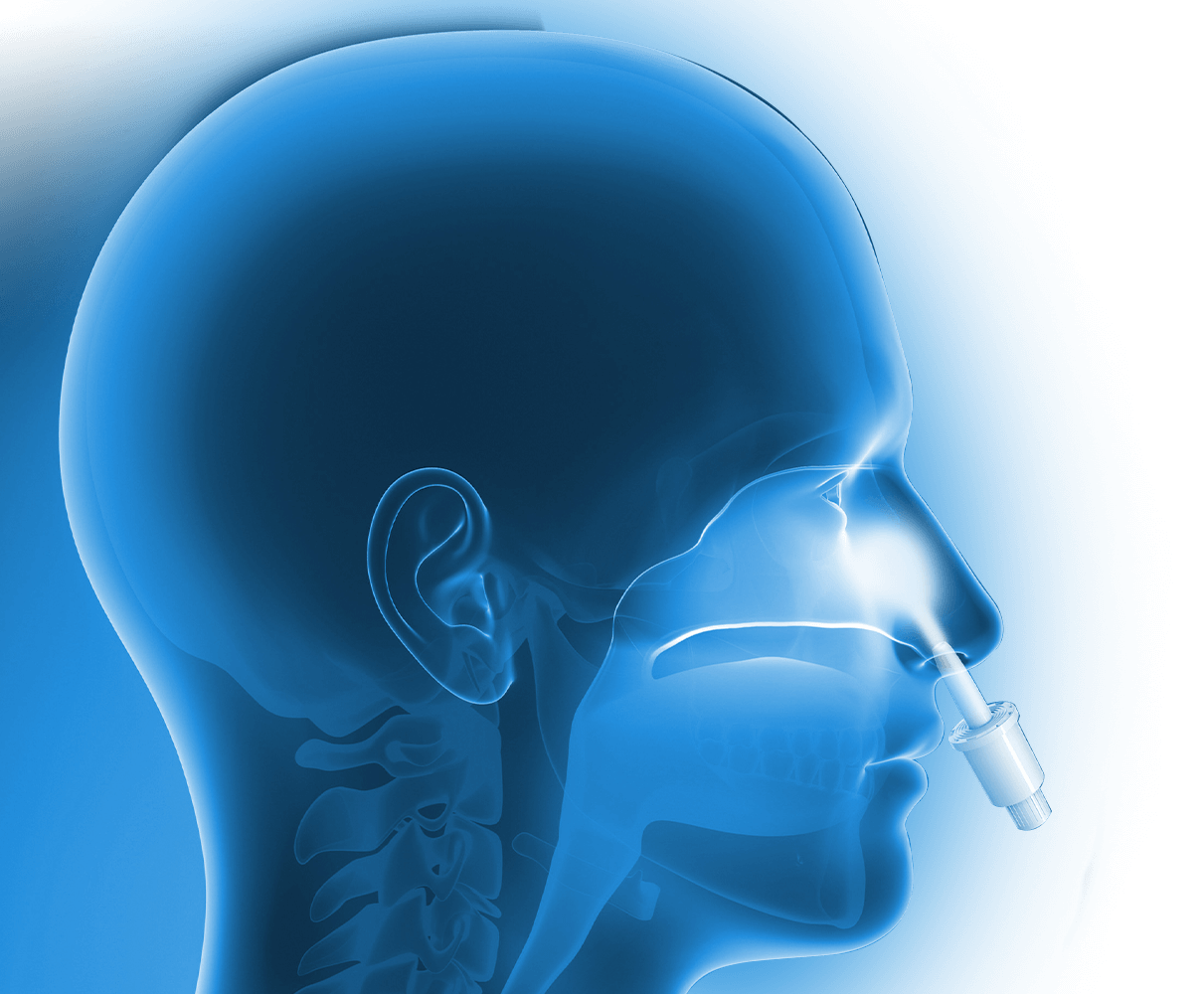 Our approach to drug development
Belhaven Biopharma leverages its expertise in drug development and formulation with its patented technology to expand patient access to lifesaving medications. Drug delivery utilizing nasal administration of dry powders from Belhaven's technology platform result in faster onset of action, greater stability to heat, and less variable absorption over existing injectable and other liquid nasal products.
Our Platform Advantages
Belhaven's growing patent portfolio secures its position as the leader in
the field of dry powder nasal formulations for emergency use products.
Longer shelf life than current treatments
Stable in extreme temperatures
Half the size of an autoinjector
Faster onset of action than intramuscular(IM) administrations
Our Model
Belhaven's focus is on bringing novel dry powder formulations quickly through the development process by leveraging the FDA's 505(b)2 regulatory pathway. This regulation allows for the approval of a formulation that delivers a bioequivalent dose of an already approved drug thus eliminating the need for large, expensive clinical trials. The overall impact is faster development and lower capital requirements to receive FDA approval providing patients an option over outdated autoinjectors and liquid formulations.
With a focus on our core competencies in the development of novel dry powder formulations and the bioequivalence regulatory pathway, Belhaven will seek industry partners and government collaborations to commercialize our drugs making them available to patients worldwide.